Bangladesh Navy is the most powerful and valuable institute in our country. Bangladesh navy job circular 2022 related to all information has been given below by image file and you can download this image file with the original circular.
If you want to apply for this job, you can submit your application within the deadline. Applications should be submitted by regular email or post office.
Bangladesh Navy Civilian Job Circular in Bangladesh. We are sure that you will find the better information provided below. Bangladesh Navy has circulated a job circular in recent times. This is your chance to share your story and connect with the job field in our country. As hope for a job, you'll represent your skill and qualification. Please note that resumes/cv send only not direct interviews or other communication.
Bangladesh Navy Civilian Job Circular 2022
Dockyard And engineering works (DEW) Ltd. Job Circular 2022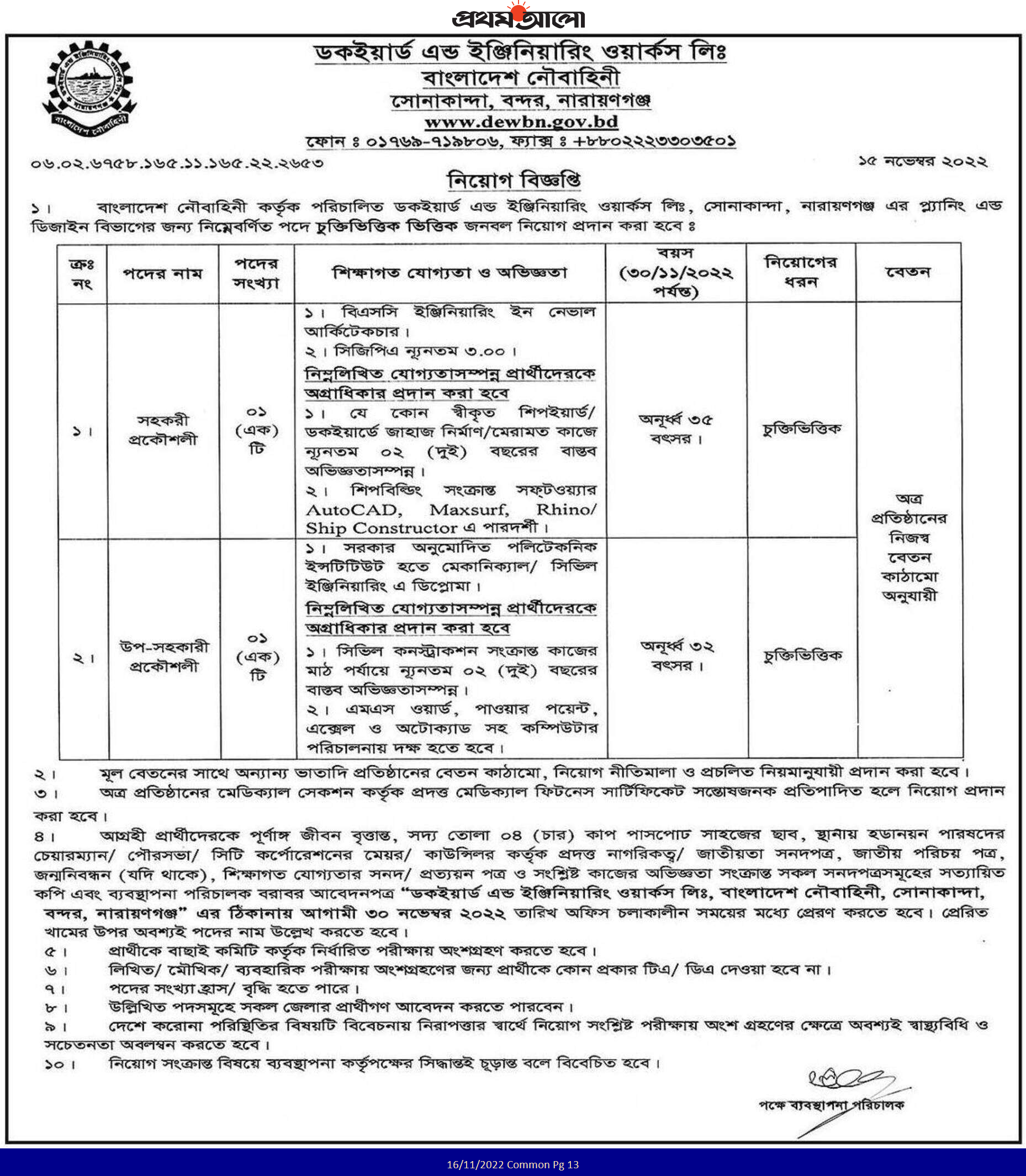 Source: Daily Prothom Alo, 16 November 2022
Application Deadline: 30 November 2022
NAVY ANCHORAGE SCHOOL AND COLLEGE KHULNA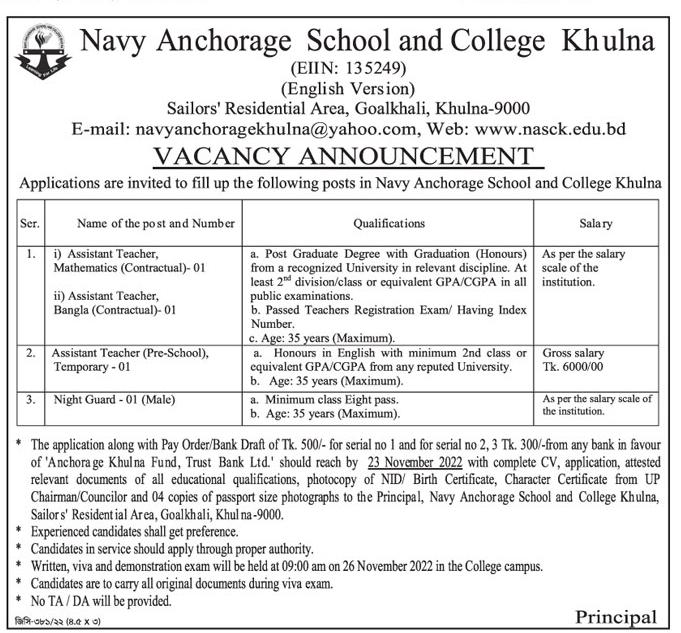 Application Deadline: 23 November 2022
Visit Website: www.bimrad.org/Home/Career
Official Website: www.navy.mil.bd
Check Also: Bangladesh Navy Job Circular 2022